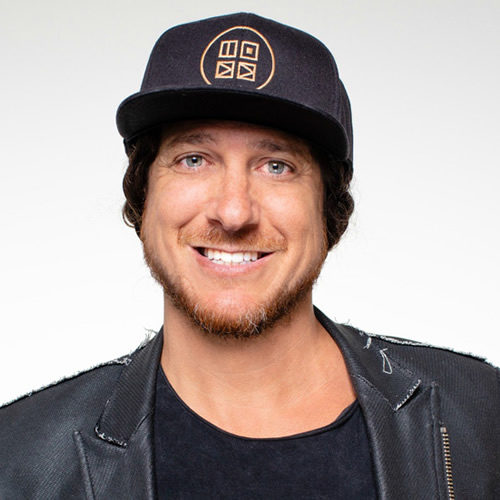 Todd Shapiro, after being a top rated Radio Show host & a brilliant Marketing Entrepreneur with over 20 years of experience, has recently moved on from mainstream media to concentrate his efforts on being the CEO of Red Light Holland.
Shapiro also has an incredible history as one of North America's most professional & effective Brand Ambassadors and Influencers having worked with Canopy Growth, Samsung, Canada Goose, Canadian Tire & Boveda Inc.
Todd Shapiro most recently was an Honorary Chair for the Road Hockey To Conquer Cancer for the Princess Margaret Cancer Foundation and is a supporter of CAMH and the Polar Bear Foundation.
Todd currently sits on the Board of Directors for Red Light Holland, Datametrex and JamStacked as his experience, out of the box thinking and work ethic make him a valuable member to any team.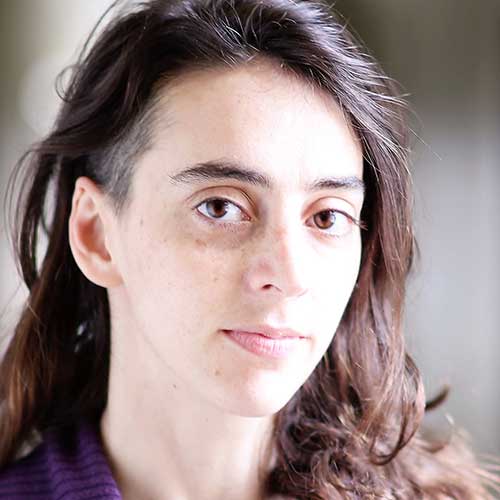 Sarah Hashkes, CEO or Radix Motion (www.radixmotion.com) is utilizing her research in cognitive neuroscience, focused on psychedelics, embodiment and immersive technology to connect humans to their body and to each other.
Sarah published the first paper on predictive coding and psychedelics back 2017. She tried VR for the first time after a visit to burning man and pivoted her research opening the first VR lab in the motor control department of Radboud university. Since completing her Masters she has been consulting and developing for many companies in the immersive field from pain management (Karuna Labs), bias training (Debias VR) and empathy driven learning (Facebook). She has opened her own company focused on increasing the bandwidth of human connection with immersive technology. Her prototype called Meu has been hailed as working towards realizing the work of Terence McKenna's vision (https://gen.medium.com/most-vr-is-total-bullshit-81a08431df38) by Douglas Rushkoff and called "Trippy and super compelling" by Kent Bye (https://voicesofvr.com/780-invoking-psychedelic-embodiment-experiences-vr-radix-motion-meu/).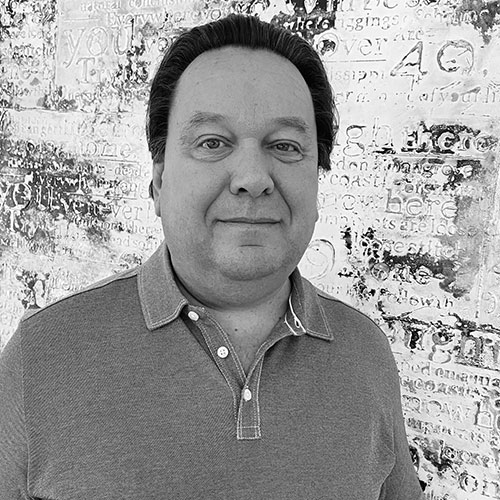 David is an accomplished CFO with 25+ years of experience providing strategic and financial leadership of public and private companies in manufacturing, distribution and agriculture. After 10 years of providing audit and advisory services with Ernst & Young, in both Canada and abroad, David embarked on a career of executive leadership focusing on strategic plan execution, mergers & acquisitions and cash flow management.
Prior to joining Red Light Holland, David was the CFO for two other publicly traded companies, both listed on the TSX. He is a Chartered Professional Accountant of Ontario and Canada.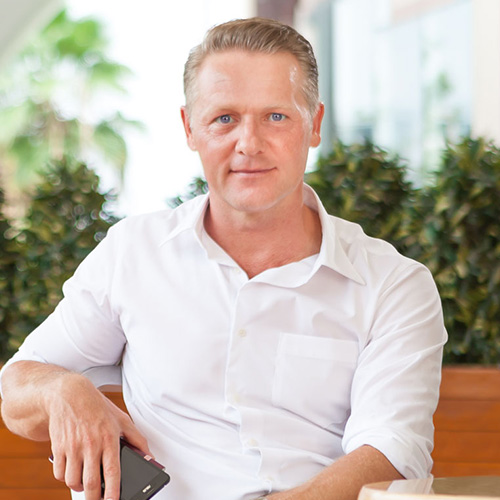 Hans is a certified Substance Abuse Therapist (APCB) and member of the Association of Addiction Professionals (NAADAC) with over a decade of experience in the field of addiction treatment. He is the founder and managing director of Sensum, Asia's first and only addiction treatment provider specialized in round-the-clock, one-on- one, in-home rehab services.
As a founding member of The New Life Foundation and former, senior member of Asia's largest rehab center The Cabin, Hans has been instrumental in promoting third wave, mindfulness based therapies to the field of addiction recovery in Asia. Hans recognizes the huge potential of natural remedies, including magic truffles, in treating individuals suffering from mental health disorders such as addiction. He is a strong advocate of further, clinical research and his aim is to achieve such with Red Light Holland. Hans was born and raised in the south of Holland in an area known for its mushroom production.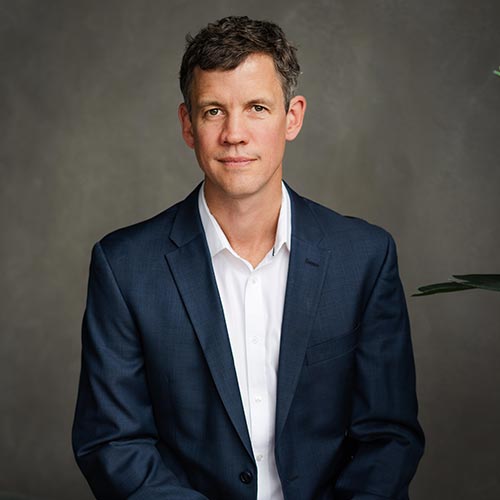 Ridley Doolittle brings over 15 years of high-quality strategic marketing and commercial excellence, across both the premium lifestyle and regulated CPG industries.
From the early 2000's until 2010, Ridley was entrenched in the entrepreneurial space, launching several successful ventures across the US. Canada and Australia. In 2010, Ridley relocated to Toronto Canada for personal reasons, and worked across several business units at General Mills, Procter & Gamble, as well as the highly regulated industry of alcohol at Bacardi Limited - where he worked on such brands as Grey Goose Vodka, Bacardi Rum and Bombay Sapphire Gin.
He brings a strong pedigree of digital and marketing strategy, as well as an understanding of the entrepreneurial space and what is needed to launch a brand successfully in a regulated market.
Ridley holds a BA in Sociology with a minor in Economics, and presently lives in Toronto Canada. He is an avid skier, and has a deep connection to the world of autism.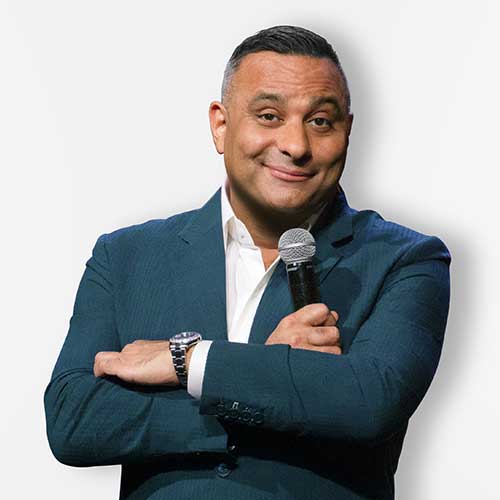 Russell Peters was recently named as one of Rolling Stone's 50 Best Comics of All Time. He started doing stand-up at the age of nineteen at open mics in his native Toronto, and spent the next fifteen years honing his craft at clubs across Canada and the UK. In 2004, Peters gained critical and global recognition for his CTV "Comedy Now!" special and soon became the first comedian to sell-out Toronto's Air Canada Centre in 2007. Peters went on to set attendance records at venues from Madison Square Garden to The Sydney Opera House to London's O2 Arena – where he broke the UK attendance record for highest number of tickets sold for an individual comedy show.
His subsequent tours were captured in his successful specials broadcast on Showtime and Comedy Central: Outsourced in 2006; Red, White and Brown in 2008; and, The Green Card Tour in 2010. In 2013, Peters became the first comedian to create a Netflix Original Comedy Special. Peters' most recent tour, The Deported World Tour was seen by over 400,000 fans in 40 cities across 20 countries and culminated in with the stand- up Russell Peters Deported on Amazon Prime in January 2020.
Peters has been awarded Gemini, Peabody, Emmy and Canadian Screen Awards for his hosting, producing and acting talents. His last TV series, The Indian Detective set a Canadian viewership record for Bell Media /CTV in 2017 and was released globally on Netflix.
Peters resides in Las Vegas and Los Angeles. When not on tour he spends every day with his nine-year-old daughter, Crystianna and newborn son, Russell Santiago. He has a blue belt with three stripes in Jiu Jitsu and is an ardent DJ and hip-hop junkie who tries to get on the turntables for at least a few minutes every day.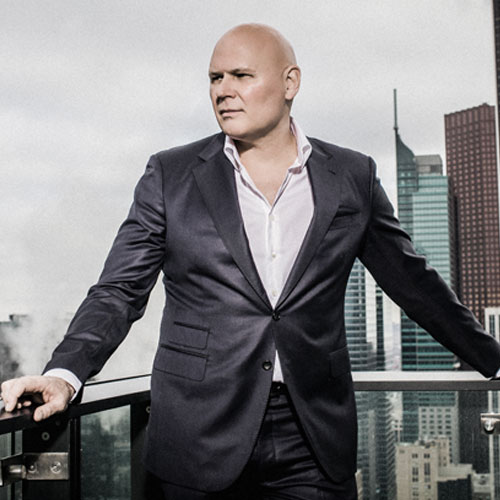 Long considered Toronto's top condominium broker, Brad J. Lamb is also one of the cities most prominent developers. He is a driving force behind Canada's burgeoning real estate market. As CEO of Brad J. Lamb Realty Inc. and Lamb Development Corp Brad has 30 years of widespread industry experience. He is responsible for the marketing and sales campaigns of over 130 condominium projects across six major Canadian cities. Additionally, Brad's team of sales experts have helped many thousands of consumers in the buying and selling of property. To date, Brad J. Lamb has been involved in the sale of over 29,000 properties for more than 8.5 Billion dollars. Since 2002, Lamb Development Corp has completed nineteen developments, some 3400 suites for over $1.3 Billion. Currently, Lamb Development Corp has three projects under construction, almost 800 suites for a value of $360 Million. Lamb Development Corp is in development on a further 15 projects in Toronto, Hamilton, Calgary and Edmonton with a value of $2.4 Billion.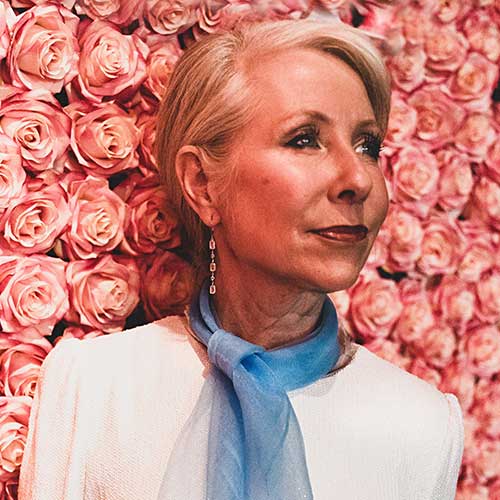 Ann has acted as corporate counsel and General Counsel for a number of private and publicly held companies, including Manulife Financial, TSN, Cott Corporation, and Insight Sports. She left her legal career to focus on her entrepreneurial passions for healthy food and plant based wellness. She founded and operated a chia and hemp based food company, published two (2) health food cookbooks and developed a social media following of over 31,000 people. She is a well-respected public speaker with a popular Tedx talk and an active advocate for plant based wellness.
Ann is the founder and original investor and Chairman of the first legally licensed medical cannabis company in Canada: Peace Naturals Project Inc., which majority was sold to Cronos Group Inc. and subsequently bought out by Altira (Marlborough) (NASDAQ ticker: CRON). Ann is also a Director of Earth Alive Clean Technologies, (Ticker: EAC.CN) a clean technology company that focuses on natural soil inputs to increase produce output while enriching the environment.
Ann is currently the Founder and CEO of Edica Naturals which provides anti-aging solutions with natural and plant based supplements and clean CBD products through the FullBody CBD product line.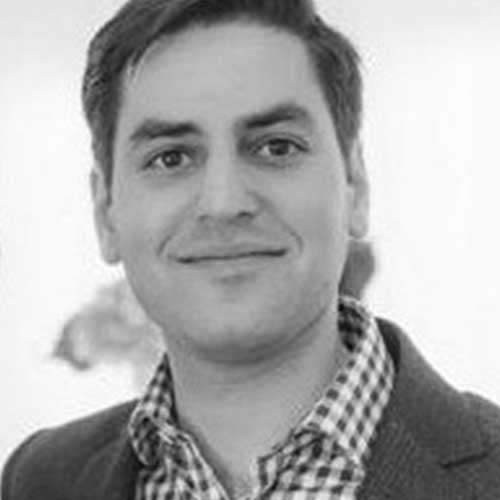 Mr. Binyomin Posen is a Senior Analyst at Plaza Capital Limited, where he focuses on corporate finance, capital markets and helping companies to go public. After three and a half years of studies overseas, he returned to complete his baccalaureate degree in Toronto. Upon graduating (on the Dean's List) he began his career as an analyst at a Toronto boutique investment bank where his role consisted of raising funds for IPOs and RTOs, business development for portfolio companies and client relations.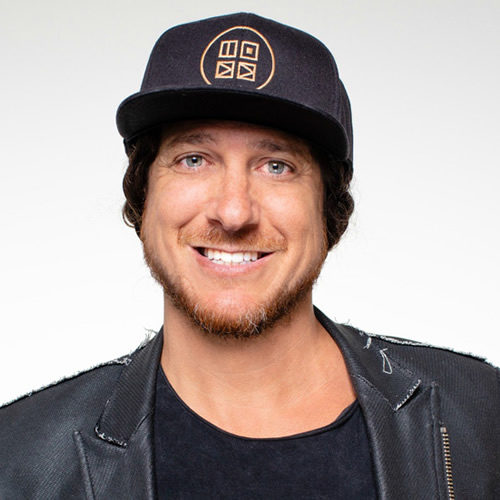 Todd Shapiro, after being a top rated Radio Show host & a brilliant Marketing Entrepreneur with over 20 years of experience, has recently moved on from mainstream media to concentrate his efforts on being the CEO of Red Light Holland.
Shapiro also has an incredible history as one of North America's most professional & effective Brand Ambassadors and Influencers having worked with Canopy Growth, Samsung, Canada Goose, Canadian Tire & Boveda Inc.
Todd Shapiro most recently was an Honorary Chair for the Road Hockey To Conquer Cancer for the Princess Margaret Cancer Foundation and is a supporter of CAMH and the Polar Bear Foundation.
Todd currently sits on the Board of Directors for Red Light Holland, Datametrex and JamStacked as his experience, out of the box thinking and work ethic make him a valuable member to any team.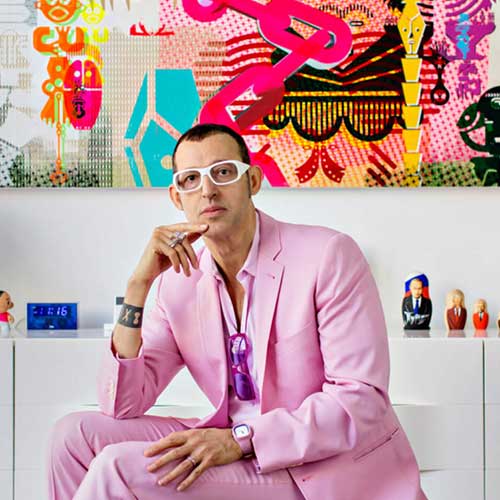 Karim Rashid is an Egyptian-born and Canadian-raised industrial designer. His designs include luxury goods, furniture, lighting, surface design, brand identity and packaging. Time magazine has described him as the "most famous industrial designer in all the Americas" and the "Prince of Plastic".
Karim was named the Head Designer for The Wisdom Truffle, a figurine that will work through Red Light Holland's Augmented Reality to encourage people to leave their phone behind and instead recommend one goes for a "walk" or go outside to "exercise" and to "live in the moment". The Wisdom Truffle's intention is to highlight an iMicrodose lifestyle which promotes positivity, help put a smile on one's face and connect people to an enlightened community.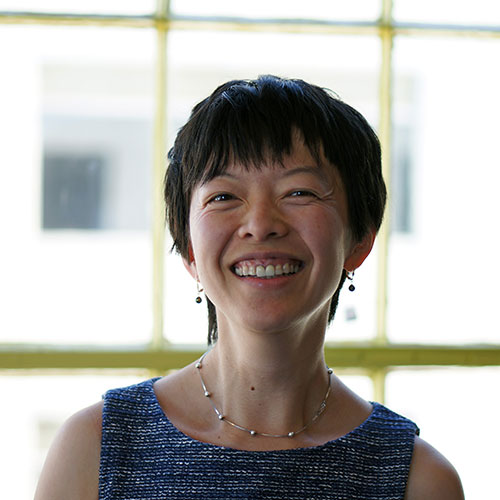 Mingjing Huang, founder and principal at Essence Engineering. www.essenceengineering.com
Creative and energetic awesome product architect with extensive experience in complete hardware product development cycle from design to manufacturing. Offering consulting services including hardware architecture, system and digital design for consumer electronic devices, as well as project management for hardware inclusive products.
Excellent communicator and has a knack for clarifying and solving complex problems through integration of insights from disparate perspectives. Shipped products at greater than 1 million volumes for Cisco and Apple, created prototypes for the advance development groups at Lab126 and Nokia at small quantities, and architected BLE enabled wearables. Has a strong interest in user and value focused designs, and passionately believes in creating simple, artful, and delightful products.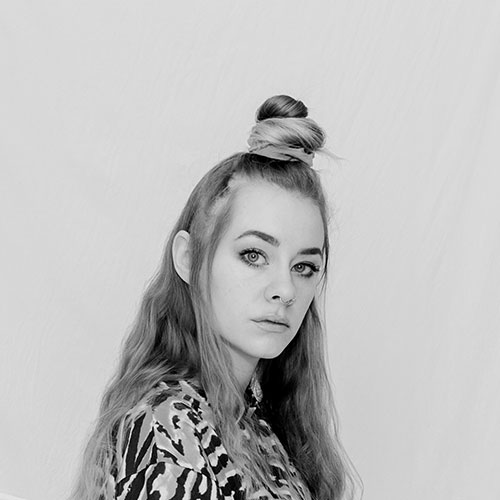 Freelance illustrator and graphic designer.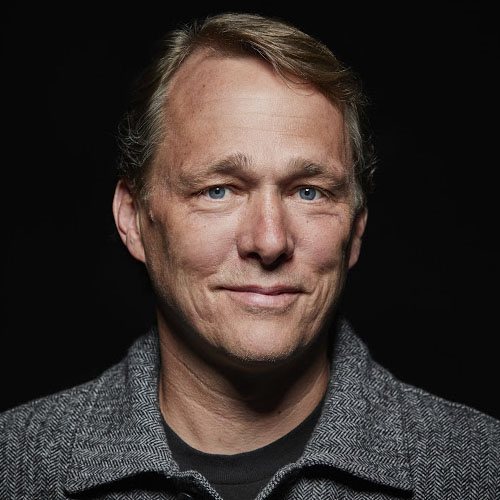 Founder & former Chairman, CEO and Co-CEO of Canopy Growth Corporation (CGC) formerly Tweed Marijuana Incorporated, a cannabis company based in Smiths Falls, Ontario, Canada. Bruce founded Tweed in 2013 and renamed it Canopy Growth Corporation in 2015. Canopy Growth Corporation was the first cannabis company in North America to be listed on a major stock exchange (TSX-V in April 2014 and TSX in July 2016) and to be included on a major stock index (S&P/TSX Composite Index in March 2017). Bruce led CGC from a TSX-V listed start-up company with an $80 million market cap to a NYSE/TSX listed company (S&P/TSX60) including more than 30 M&A activities. Ranking number one on the TSX30 with a market cap of over $20 billion by the summer of 2019.
Bruce's experience as a founder, CEO, and board member across a diversity of sectors was a huge influence for the success of CGC. Earning market support for capital raises of over $6 billion in public capital markets and private placements, the company funded capacity growth and opened new markets, including a $5 billion CAD investment by Fortune 500 beverage company, Constellation Brands (NYSE:STZ).
Bruce is Co-Founder and was Chairman and CEO of Canopy Rivers, Inc.(TSX:RIV).
Notably, throughout his career, Bruce has been responsible for the acquisition and/or disposition of nearly $4 billion in business assets and has established regular engagement with the World Bank and Asia Development Bank.
Currently he holds the positions of: Executive Chairman for Vireo Health International, Inc., Executive Chairman for Gage Cannabis Co., Co-Chairman for Martello Technologies Group, Co-Founder of Ruckify, Executive Chairman for Wolverine Partners Corp, Chairman and CEO of Collective Growth Corporation which IPO'd on the NASDAQ on May 1, 2020. He is also special advisor with Better Choice Company, Director with Mindmed and an active investor with Slang Worldwide Inc., and OG DNA Genetics Inc.
Beginning his journey at Newbridge Networks Corporation, Bruce went on to be part of the establishing team at Crosskeys Systems Corporation, of which he was a key member for the NASDAQ/TSX IPO. He was GM and Re-Founder of computerland.ca, and Co-Founder of Webhancer Corp.
Bruce has acted as CEO and Director at Clearford Water Systems, Inc., past Chairman of the Ottawa Community Loan Foundation, past Board Member and Treasurer of Canada World Youth, past member of the Board of Governors for Carleton University.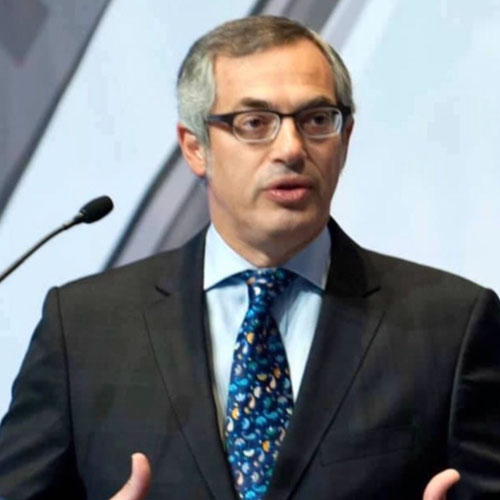 The Honourable Tony Clement has had a long and distinguished career, spanning four decades, in politics, the law and business. He served in senior roles in Prime Minister Harper's Cabinet (2006-2015) as Health Minister, Industry Minister and President of the Treasury Board. In those roles he was tasked with senior leadership responsibilities. He initiated the cost reductions and business transformations that allowed for the balancing of the federal budget; negotiated the deal with Chrysler, GM, auto sector unions and the US Government that saved the domestic auto sector.
As Health Minister for Canada 2006-2008 he fashioned the first National Pandemic Plan working with the World Health Organization. He also created the Canadian Partnership Against Cancer and the Mental Health Commission.
As Industry Minister he initiated Canada's Digital Strategy and later Canada's open data strategy as part of the worldwide Open Government Partnership.
Prior to federal politics Tony Clement served in the cabinets of Ontario Premiers Mike Harris and Ernie Eves (1997-2003), taking leadership positions as Minister of Transportation, Minister of the Environment, Minister of Municipal Affairs and Housing and Minister of Health and Long-Term Care. During 2003 he was the frontline Health Minister during the SARS outbreak in Ontario.
As a business entrepreneur Tony Clement has led IT companies, served on IT and health care boards and provided strategic advice both nationally and internationally. He continues to operate in international circles, with strong connections in the USA, UK, Europe, South America and Asia, including India. A practicing lawyer, he is able to analyze from legal, geopolitical and financial perspectives.
Tony Clement lives in Muskoka, Ontario and his wife Lynne is a lawyer and successful author. He has three adult children.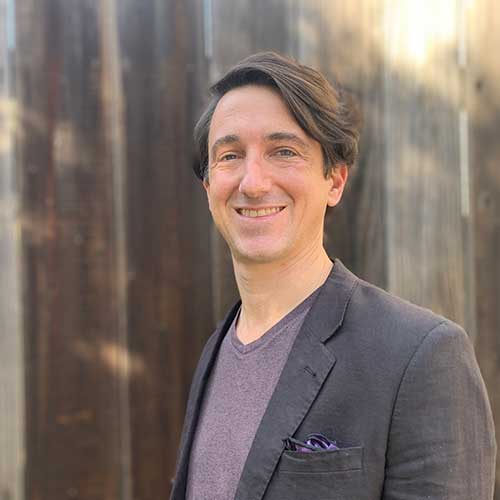 Graham is a registered patent attorney, with degrees in Biochemistry and Cognitive Neuroscience. Graham gained over a decade of experience representing Fortune 500 companies in the agricultural, chemical, pharmaceutical, biotech, and technology industries before founding Calyx Law in 2016, the first intellectual property law boutique to focus on cannabis and psychedelics.
At Calyx Law, Graham works with numerous public and private companies to develop IP strategies, protect IP through patent and trademark filings, and use IP to generate value and growth. Graham is also editor-at-large of Psilocybin Alpha, where he tracks patent filings and writes about patent issues in the psychedelics space.
Graham is a strong supporter of the responsible use of psychedelics, having chosen his science majors after his first experiences with psilocybin mushrooms, and having benefited himself from microdosing. Mushrooms of all types are also center stage in Graham's personal life, as he enjoys foraging for them, growing them, and teaching about them as a volunteer guide for the National Park Service.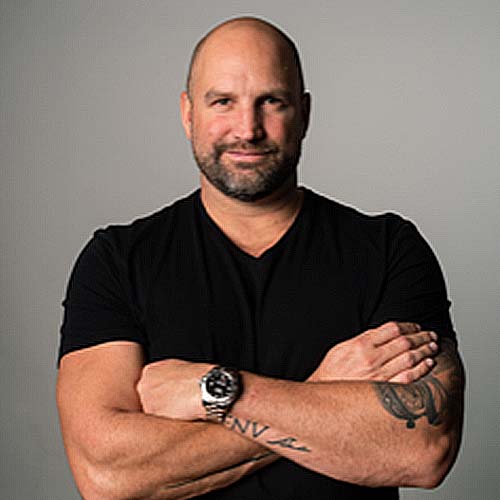 Glenn founded One 9 while serving as an Assaulter Officer in Canadian Special Operations Forces National Mission Unit. As a Squadron Commander, Glenn specialized in leadership, command and strategic planning. He successfully translated these skills with the creation of a venture capital fund that funds and scales businesses using precision military tactics.
Having served on multiple combat deployments in Afghanistan, sensitive information operations in the Middle East, and Hostage Recovery operations in Africa he was a strategic planner and tactical commander. Glenn was often responsible for briefing Canada's senior political and military leadership including the Prime Minister of Canada, Minister of National Defence and Chief of Defence Staff on tactical execution of strategically relevant and sensitive missions. He was decorated for "his outstanding professional competence, foresight and adaptability, as well as significant courage of conviction as the Commander of the Minister of National Defence's Close Personal Protection Party, thus ensuring the safety of the Minister while under attack from Taliban forces."
Injuries sustained while in military service led Glenn to medically release from the Canadian Armed Forces, and during his transition to civilian life, he was opened to the positive benefits of psychedelics and microdosing. He is a staunch supporter of veteran charities.
He is a graduate of McGill University, The Army Operations Course, The Special Operations Assaulter Course, Canadian Securities Course and Ivey's Executive Leadership Program.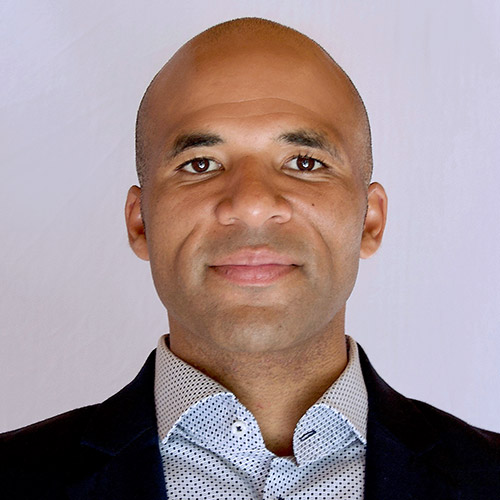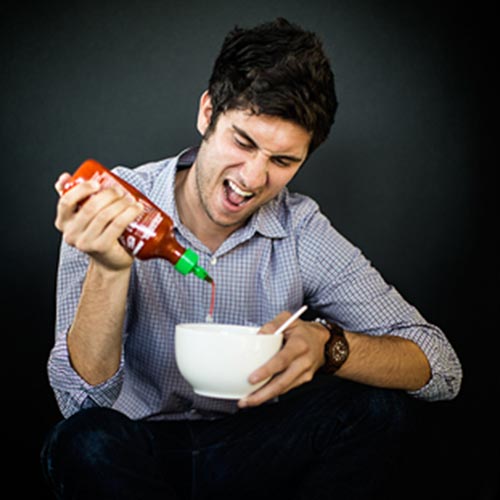 DJ Saul is CEO of B&Y Ventures (focused on Khalifa Kush and Mistercap) — the core brands founded and owned by global superstar Wiz Khalifa. Prior to that role, DJ served as the CEO of ISL (a 2x AdAge Small Agency of The Year, acquired by WPP in 2016). He has worked with over 50 global Fortune 500 brands, with a focus on digital, experiential marketing, and emerging technology. DJ was a founding producer of the DC Tech Meetup (growing it to 20k members), is a member of the World Economic Forum's Young Global Shapers, a member of NextGen Venture Partners (an active angel investor), and a three time Washingtonian "Tech Titan." He also serves as an advisor to multiple startups, companies, and non-profits.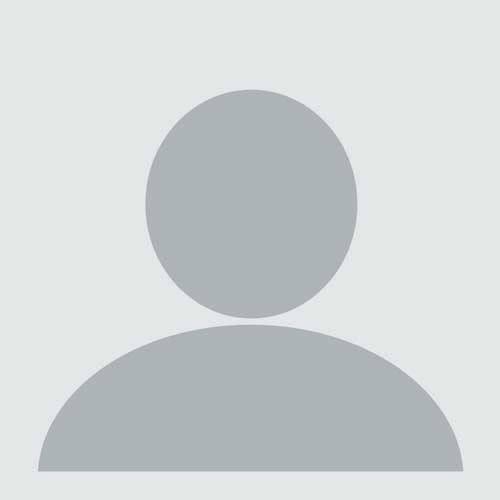 Tim Hunkele, Pittsburgh-born entrepreneur, is Co-Founder and COO of B&Y Ventures, a Wiz Khalifa company. Prior to B&Y Ventures, Tim Founded Hunk Digital, a consulting firm focused on online presence and brand growth, working with numerous high-profile clients. He served as Vice President of Taylor Gang, Wiz Khalifa's record label, leading brand and revenue growth for artists including Wiz Khalifa, Juicy J and Ty Dolla $ign. He is the Co-Creator of Wiz Khalifa's Weed Farm mobile app which launched in April 2017 and has become one of the top performing celebrity apps quickly grossing over $10M. Tim is an active angel investor and an Alphalab 15 Alumni.